About Pete Free or Peter Free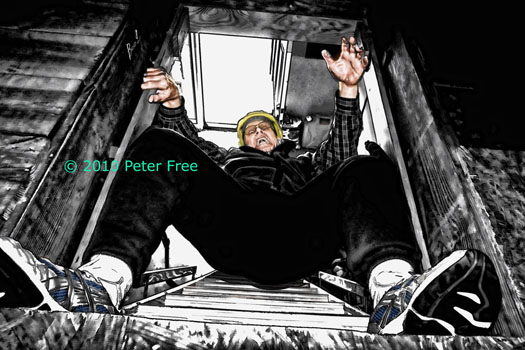 Life is not a good place to look for security.
First, marriage as a powerful way to spiritual development
I've been married to an exceptionally good-hearted and competent military career woman for a long time.
Relationship and meditative clarity are powerful ways to spiritual development.
What follows is significantly less important.
Peter Free's occupational background is varied
My most recent background is in medical training and law practice.  The route to these from law enforcement was mildly out of the ordinary.
I began with a summa cum laude degree in History.  Followed by ten formative years of seasonal blue-collar work:
groundskeeper
pipe insulator
plumber's helper
heating, ventilating, air-conditioning assistant
janitor
ski area laborer and lift operator
farmer
home renovation crew member
Then a brief stint selling real estate.  Succeeded by fourteen years in law enforcement:
patrol officer
detective
watch commander
When I was 47, my mother's death prompted a foray into medicine.  During pre-med, I discovered a real interest in Physics and Chemistry ─ courtesy of two of the most dedicated and talented undergraduate professors I have had.
Oldest in my medical school class, I eventually decided that greed had captured medical research and practice.  Idealism turned me deaf to the Dean of Students' advice to stick it out.  I had a decent score on the Medical Boards, she said, and had completed a significant number of third-year clinical rotations.  Students and faculty held me in high regard.  In retrospect, disregarding her thoughtful kindness was idiotic.
I went on to practice law:
elite firm corporate lawyer
state assistant attorney general
Moral taken
Distinctions about the worth of different occupations (and people) are meritless.
The universe is too interconnected for self-importance.
Ego is enemy to compassion.  And a barrier to insight.